Simply enjoy: special food, a special eventA special place, a special flair - with colleagues, with business partners, with customers or with friends and family. What better way to celebrate good news, great successes, new projects or round anniversaries than at an event that really sticks in the memory? CONVEA specializes in creating just such memories. The Dresden event professionals with plenty of experience and an eye for the unusual provide for special days, evenings or nights. Whether in a small circle or as a larger event, whether classic and noble or colorful and original -. the CONVEA team sees itself as an individual wish-fulfiller with a large portion of passion and a lot of attention to detail. This applies to the selection and decoration of the location as well as to culinary highlights ranging from finger food to gourmet menus.
A different kind of New Year's reception?
With the event location in the Dresden casemate offers CONVEA a very special ambience, which becomes Company Christmas Party as well as to an exclusive party after a great business success. But here, too, one thing counts above all for the experienced event planners: the customer's wishes. Both classic company events, e.g. Christmas parties, New Year's receptions and an individual Oktoberfest, where the Kasematte is transformed into a hearty Wies`n tent and a "Mordsgaudi" with live band is guaranteed, are among the offers of CONVEA. "Our locations are everything - but ordinary. They are extraordinary. And transport your guests into a world that perfectly suits the respective occasion," is the promise. The employees see unusual wishes as a challenge and, together with the customers, always find a way to implement even the one or other supposedly crazy idea.
This also applies to classic corporate events such as Christmas parties or New Year's receptions. They are the best opportunity to say thank you to employees and business partners and to show yourself to be the perfect host. Should it be traditional or just something completely different? The professionals will be happy to advise you on this and plan events according to customer wishes that are sure to be remembered.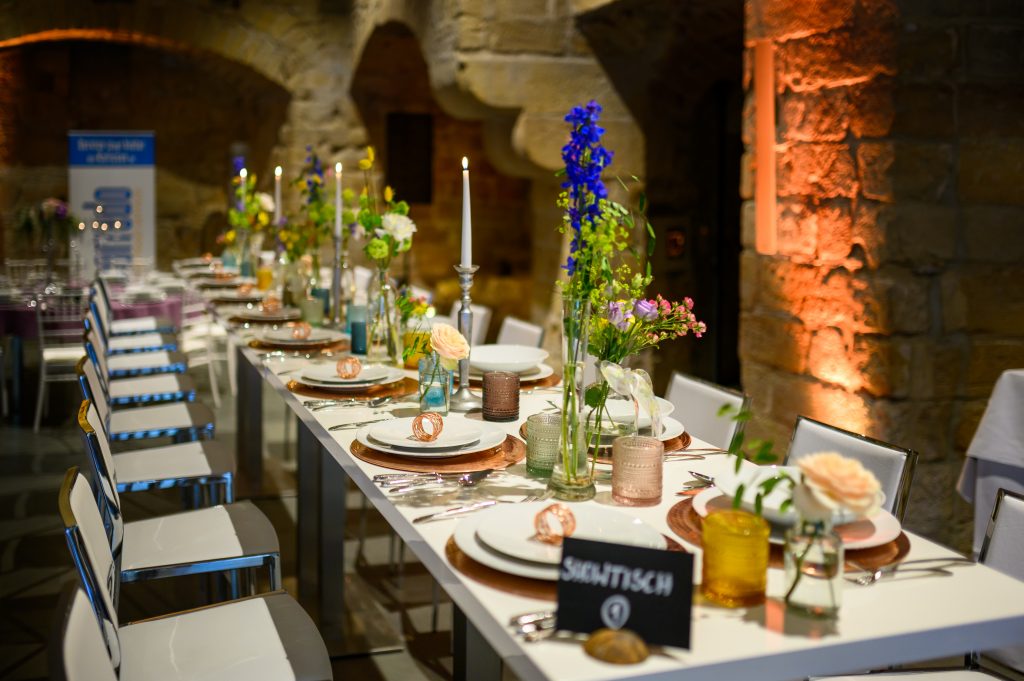 Contact
CONVEA
Knife ring 8c
01067 Dresden
Your personal contact:
Alexandra Hermann
Phone: 0162/4143207
Mail: [email protected]
Web: www.convea.de