Which lawyer is a specialist in business start-ups? Who can help with the regulation of business succession? What to do when conflicts arise with contractual partners? WIRTSCHAFT IN SACHSEN also offers guidance on legal matters.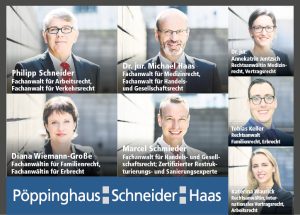 ADVERTISEMENT
Not every marriage lasts a lifetime. However, in the case of entrepreneurs, in the event of divorce, the business is often protected by equalization of gains.
Read more ►
ADVERTISEMENT
The vacation season has begun and the summer vacations are just around the corner.
Read more ►